Experience 51% boost in collagen
Packed with GHK-CU (Copper Tripeptitde-1), NEEL delivers fantastic benefits of body's naturally found peptides to rejuvenate skin layers inside and out including DNA repair, increased collagen and elastin.
COLLAGEN SCANS with 30 days of usage
before neel

after neel
CLEANSE
Wash skin with warm water and cleanser.
APPLY
Gently apply NEEL and let it fully absorb.
WAIT
Wait at least 30 minutes before applying anything except mineral sunscreen.
RINSE & REPEAT
Rinse skin and continue. Apply NEEL 3 times a day for Month 1, and once a day thereafter.
Test out any new skin care product in a small area of the skin to check for any reaction before widespread use.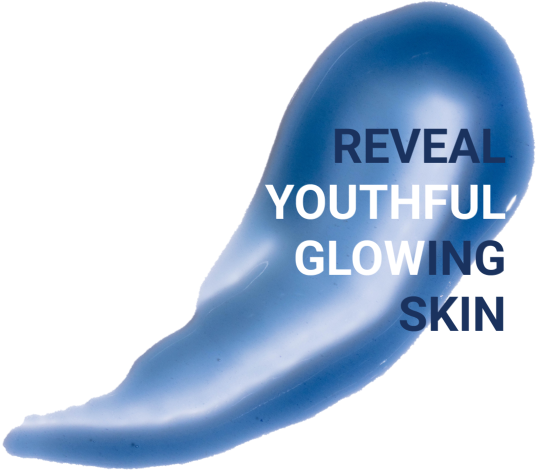 Nelson
The picture on the right was taken before using Neel; the picture on the left was taken after four months of continuous use twice a day. Major improvements in skin texture - especially photo-aged areas. This does take time, however, it took all of four months.
David A.
I started using NEEL 8 months ago in an effort to reduce age spots on my arms caused by bleeding under the skin. My age spots have not been affected by using NEEL...but, more importantly, the bleeding under the skin (on my arms) has been almost completely eliminated.
Wayne
This stuff really works, but you have to be patient. I've been using it for a year. I used it for 4 months on one side of my face and had very noticeable differences side-to-side. I then began using it on both sides to try to regain some symmetry. 8 months have passed and symmetry is still not achieved. The reason is that the longer treated side is STILL improving! Recently I have noticed that my right eye bag is almost completely gone. I have had said eye bags for over 40 years! This gel does not merely supply a cosmetic effect like a moisturizer. It reverses skin age!
Ty
Impressive results! I had some some old acne scars from 10+ years ago as well as small wrinkle lines around my eye that I wanted to get rid of and decided to give this a try. After a few weeks using I noticed the skin looked a bit smoother and after about 2 months the scars and lines were completely gone. I didn't realize how dramatic the difference was until taking a look at the before and after photos so glad I took them. Eye bags in the morning reduced by a lot as well. Definitely will keep buying.
Andrew
I'm an active user of NEEL for 3 months. I suffered from sun damage on the side of head (left side more intensely), as well as some damaged skin on my right side. I read about NEEL in a press release, and fact that NEEL is one of the only (if not only) clinically proven science behind anti-ageing skin care baffled me. These guys are all science and it's truly innovative. I bit the bullet and I've taken before/after pictures and have seen small improvements already which is exciting. Use it diligently and be patient!